Thermal-fluid dynamic analysis CFD
Optimization of the energy performance of products and processes.
Effective answers to complex problems
Simulation based on Computational Fluid Dynamics (CFD), supported by appropriate theoretical knowledge, is a powerful tool capable of providing rapid answers and accurate results to designers, avoiding or minimizing the use of costly experimental tests.
Thermal-fluid dynamic optimization of products and processes can lead to significant benefits in terms of increased energy efficiency and performance.
CReAI deals with:
Internal and external fluid dynamics
Steady and transient analysis
Analysis and optimization of fluid machinery (fans, pumps, compressors, turbines)
HVAC systems

thermal comfort estimation
reduction of pressure losses
optimization of air distribution
estimation of CO2 concentration and of other contaminants that may reduce air quality

Distribution systems for air or other fluids in industrial plants
Optimization of existing machines
Analysis and optimization of heat transfer

Convection, conduction, radiation
Solid/fluid conjugate heat transfer (CHT)

Heat exchangers
Filtration systems
Cooling systems
Cavitation
Liquid and gas valves
Multiphase flows
Study of combustion problems and polluting emissions
Simulation of fire scenarios
Development of ad-hoc tools for design and analysis of industrial components through lumped parameters models or 1D/2D/3D modelling
Research and development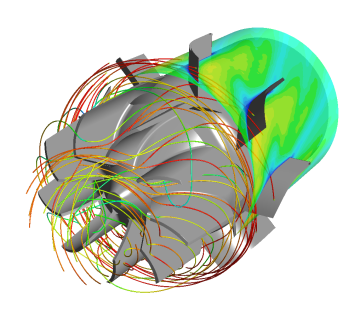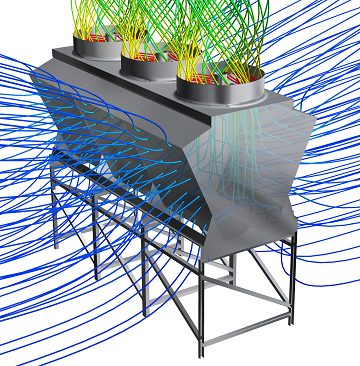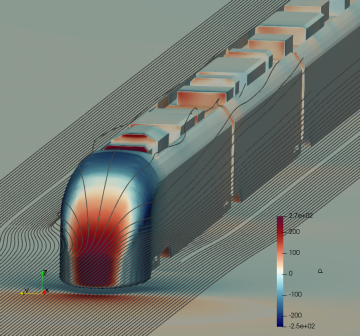 Do you need to carry out thermal-fluid dynamics analysis?
Contact us to find out how our experience can help you.