Continuous technological evolution in a decisive sector for development.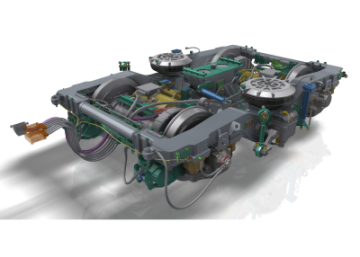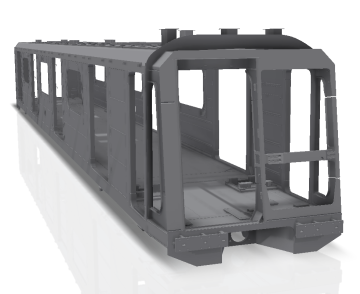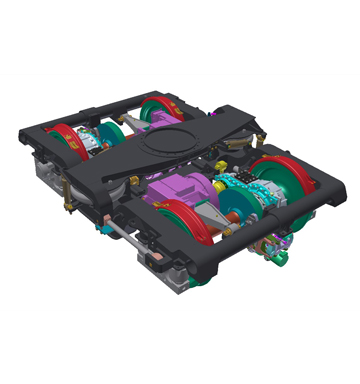 CReAI has developed a very high level of know-how in the railway sector, from the conception of the architecture of the railway vehicle to the detailed mechanical design of carbodies, bogies and interiors.
Our work is based not only on skills consolidated by thirty years of experience, but also on the technological evolution of this sector.
Our skills extend from main vehicle structures up to plants and on-board technological systems, with the exception of the design of electrical and electronic components.
CReAI offers a wide range of services such as:
Conception and complete mechanical design of railway vehicles (locomotives, passenger coaches, freight wagons, metro rail vehicles, tramway vehicles, LRV)
Structural calculations including overloads, fatigue, shocks and vibrations (according to international standards like EN 13749, EN 12663, EN 61373)
Design of machines and vehicles for line maintenance
Design of railway and metro rail bogies, (including structural and functional calculations)
Design of the installation of pneumatic, hydraulic, electrical and electronic systems
Mechanical design of interiors
Design and verification of suspension systems
Multibody simulations of running dynamics
Revamping and upgrading of carbodies, bogies and railway and tramway plants and equipments
Design of exceptional transportation systems
Thermo-fluid dynamic simulations of HVAC systems and comfort estimation according to international standards
Design of test benches for bogies and carbodies
Support for experimental test campaigns
Drafting of use and maintenance manuals
Drafting of technical specifications
Drafting of technical documentation for tenders.
Do you want to know more about our services?
Contact us to find out how our experience can help you.